Les Riceys (Champagne)
The History of the Alexandre Bonnet Champagne House goes back a long way in the stunning village of Les Riceys. With three Appellations d'Origione controlee (Controlled designation of origin), The place is unique in the world of winemaking. Its 2,086 acres of vineyards make it the largest wine producing area in the Champagne region.
As early as 1934, Lucien Noble, the grandfather on our mother's side, started growing his own vine stocks. His passion was passed on to the next generations, until 1970 when René, Serge and Alain Bonnet founded the Alexandre Bonnet brand.
With over 110 acres of vineyards, modern and entirely integrated production tools, owners true to their heritage, the Alexandre Bonnet Champagne clearly is today a traditional Champagne House in an exceptional land.
Our Champagne wines are authentic and highlight the Pinot Noir variety with vintages like the Noir Extra Brut, the Blanc de Noirs and Perle Rosée, as well as its iconic Rosé des Riceys wine.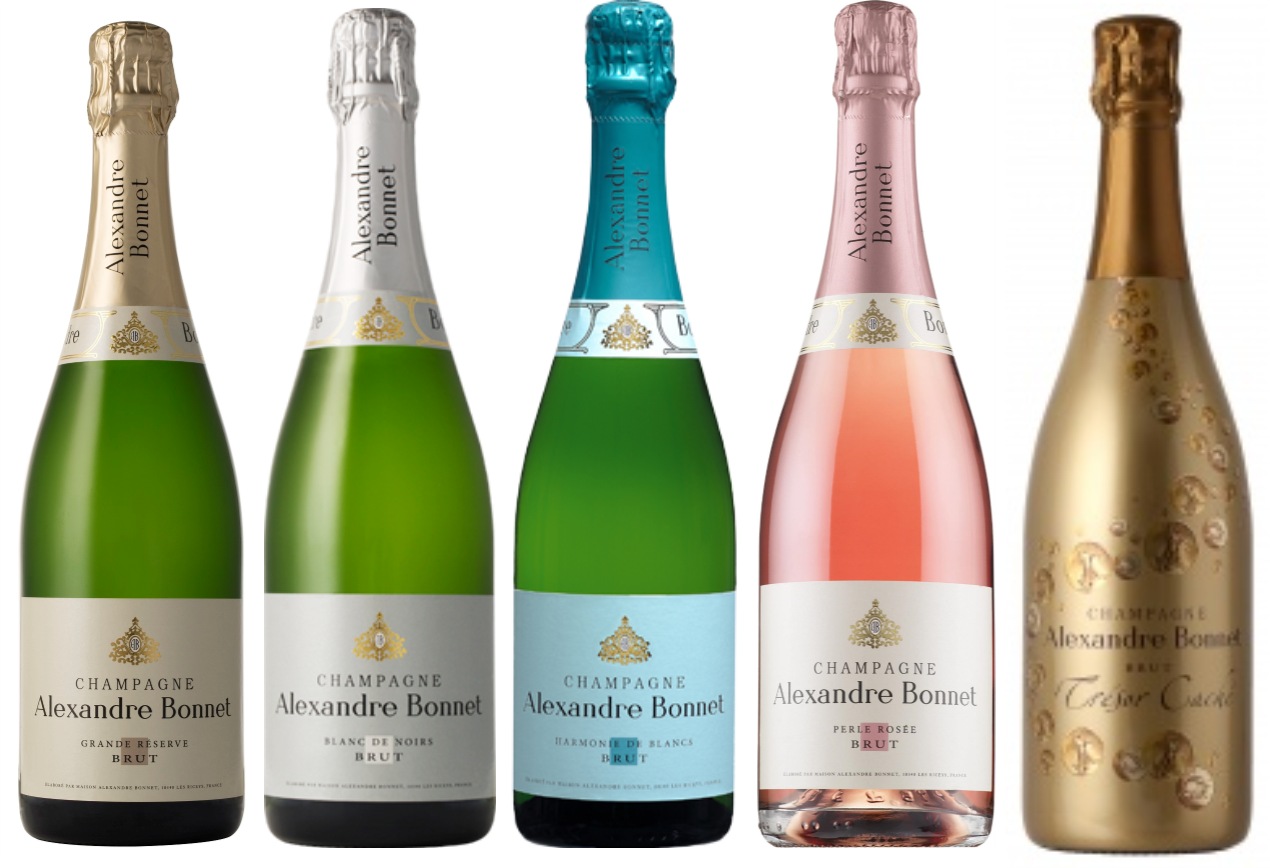 NV Cuvee Grande Reserve Brut

NV Cuvee Blanc de Noirs Brut
Gold – Mundus Vini

NV Cuvee Harmonie de Blanc Brut

NV Cuvee Perle Rose Brut
Silver – International Wine Challenge